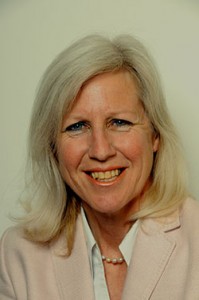 Managing Partner of Prestige Relocation, Fiona Gilbert, has property in her blood! Commencing her career as an articled chartered surveyor in 1979. Fiona gained experience in residential, commercial and industrial property working for firms in North & West Yorkshire and covering the North of England.
In 1995, Simon, Fiona's husband, who had already spent 11 years in the long term healthcare property market (selling and acquiring nursing homes and care homes for clients) and Fiona, established a specialist healthcare property agency, which became the largest independent agency of its kind in the UK. This involved negotiating at all levels and in many cases on multi million pound transactions on a very confidential basis.
Having sold this business, Fiona felt that the property buyer or tenant could benefit from their expertise, knowledge of the property sector and the area, Prestige Relocation was launched in 2005.
"It can be difficult for people who may be living out of the area to actually view properties before they are sold or rented out. As we are on the spot, we can inspect properties on our clients' behalf, contact them immediately if it is suitable and take videos, warts and all, of the properties. Rental properties, in particular are snapped up quickly and to have that local contact is vital."
With over 40 years experience in the property industry and extensive contacts in the premium residential and commercial markets, Fiona and Simon conduct specific searches for properties which may, or may not be, on the open market and will negotiate on your behalf to achieve the best possible price. Once your purchase or rental is agreed, they will work closely with your legal advisors, surveyors, funders, etc., to ensure that the process runs as smoothly as possible to completion or commencement of the lease.